Plateau de Castelvieil - Grande traversée du Devenson 4ème partie (ou Traversée Ramond)
Details
Spectacular seaside traverse. Variety of interesting + thoughtful climbing moves. Exposure on narrow ledges high above the sea. Surrounded by interesting rock formations.
approach: From the parking at Col de la Gardiole, walk south on road. Just before reaching the ONF building ("Maison Forestiere"), leave the road to pass by on the Right. After a short downhill reach a drivable road at a T-intersection. Turn right and follow the obvious road first west then south and southeast toward Calanque d'En Vau. About 200-300m before reaching the beach and sea, turn off the road (near approximate latitude/longitude N43.2035 E5.4964) to the West onto a narrow trail (perhaps marked with light blue paint) and climb steeply (with switchbacks) for about 90 vertical meters to reach the Breche de Castelvieil col (approx N43.20317 E5.49518), with a great view down and to the west over the sea.
Alternatives: Could also walk to Calanque d'En Vau from the youth hostel ("auberge de jeunesse de Fontasse") near Gardiole. Or from Cassis and Port-Miou by the GR98 and some other trail.
Traversee Ramond can also be reached by first doing Traversee des Ecureuils] (West to East).
traverse: From the Breche de Castelvieil col, walk uphill South following red paint marks a short ways with rock sections until reach a rectangular hole or "window" (about 1.5m wide) in the rock. This is the Trou de Canon. (About 10m farther SouthEast is a chimney/gully which is the bottom of the rappel used in the normal return/descent route).
Go into the Trou de Canon hole and down-climb (difficulty around 4b or perhaps 3b) or rappel about 15-25m to a small ledge - (if reach a dirt path, you've gone down too far, need to climb back up again to a small rock ledge). The climbing moves in the chimney are interesting and fun for experienced climbers, so it could be worth setting up a rope belay so that several members of a climbing party can enjoy them. If a rappel is desired, it might be possible to set it up either outside the chimney toward the sea, or inside the chimney.
(This point could also be reached by rappeling W side of the Breche de Castelvieil down 15-20m, then traversing south, but that misses the enjoyment of the Trou de Canon).
Turn south on a rock ledge and go horizontally (protection by threads into the rock) and make a move (3a) across a corner (can set up belay just after it).
Keep traversing to the south, up a little past a natural arch, and through a large hole (possible belay), then downward traverse on dirty rock to a tree (useful belay). Horizontal (with first a short exposed step in sloping dirty rock) then more secure footing but still narrow and exposed (protection by slings on trees) - then rising traverse with climbing moves on rock to a platform. Short vertical sequence next to a bolt (4c, a bit strenuous), then easier climbing up to a big wide ledge.
Keep going South roughly horizontally with some short difficulties. Reach a big tree on a big ledge underneath a wide vertical chimney. Continue traversing south, some bushy sections, until reach …
a break in the ledge - under a roof - (belay just before this). Moves under the roof are exciting and exposed - (well-protected with bolts and threads into rock) - difficulty around 4b or 4c.
Keep going South horizontally to rappel anchor bolts. Make a rappel of 15m, which starts a little overhanging, then flat, then moderate. (If done with climbing moves, difficulty around 4b).
Next key objective is to find the bottom of the upward climbing pitches to exit from the traverse. Keep going roughly horizontally, at first downward a bit to some reddish ground, then a bushy ledge, a ways further a narrow section, then under a wide gully / dihedral, to a wide ledge with a tree just before a corner or pillar - (If reach the top rappel anchor bolts for Sans Retour, you've gone too far, so turn around and go back north about 40-60m).
Climb up to the top of the cliff following the bolts … At first diagonally left-ward up a crack (5a), then a more difficult wider crack (5b) to a belay (pitch less than 30m).
Up a wide crack (5b), further up a ways, then delicate move left on slab, then to the top of cliff with with bolts for belay in the midst of loose pebbles (pitch less than 25m).
return/descent: Walk roughly North to reach well-worn track. Go Left on the track and reach an airy ridge. Then down on the track with some switchbacks, later diagonal down a gully, and keep following the track until see a big pine tree below in the midst of of the rock. Scramble down to this tree - (the old single rappel bolt is in the rock on the south side of the tree) - find the new multi-bolt rappel anchor in the rock on the north side of the big tree. Make a rappel down about 20m, walk + scramble north to reach the Trou de Canon. Return the same way as the Approach.
(Or fast parties could also do another more difficult climbing route or traverse, e.g. "Sans Retour")
Leading the crux climbing moves is not to be underestimated. The sequence of holds is not easy to see, the rock is steep, and significant polishing adds to the intimidation.
Calm sea not needed.
West aspect is good fit for going early morning on a warmer day.
Not sheltered from mistral.
Be careful not to send rocks down on climbers on the traverse or other routes below this one: e.g. the traverse "Au Fil de l'Eau".

The text and images in this page are available
under a Creative Commons CC-by-sa licence.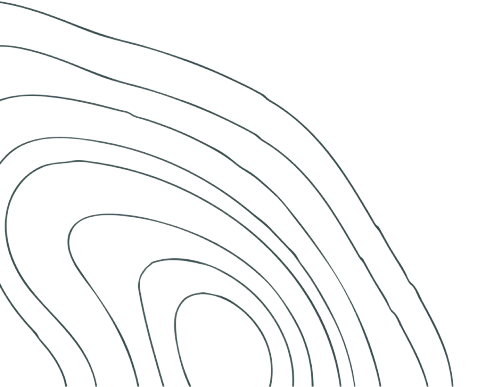 Download the app
Route search (300 000)
Community returns
Weather forecast
Avalanche bulletin
Race book
Creation of tracks
Topographic map (including IGN)