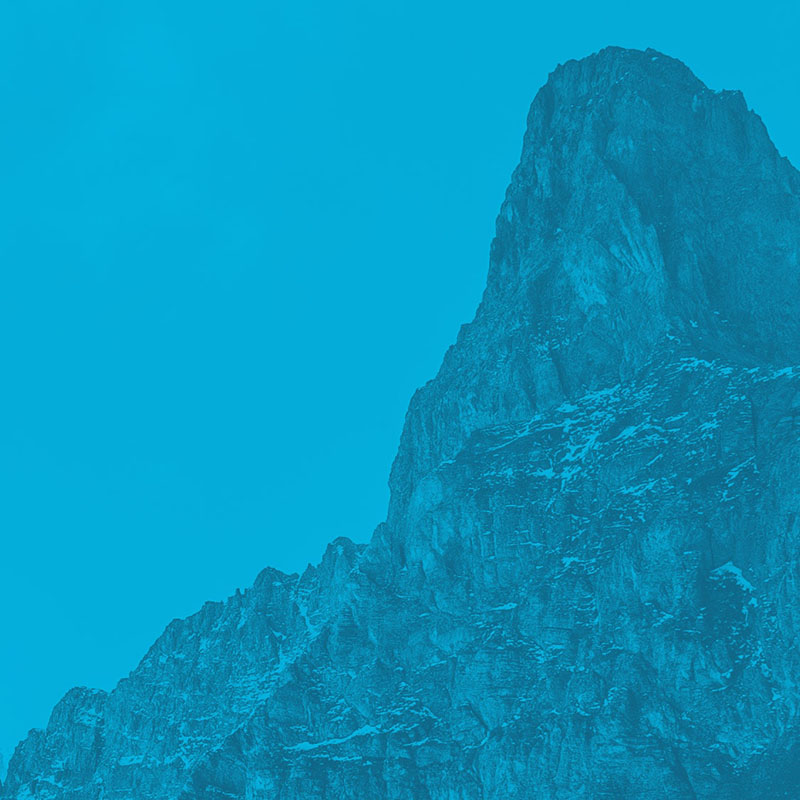 Mont Blanc
Mont-Blanc - France
4808 m
Overview
History
The first ascent was made on the 8th of August 1786 by Dc. Michel Paccard and Jacques Balmat, inspired by Horace-Bénédicte de Saussure who offered a reward for the first to reach the top. You can listen to the story of Horace-Bénédicte de Saussure's ascent (in French)… for those long nights in the hut!
The highest point in the Alps
The Mont Blanc rises in the heart of the Mont-Blanc massif] and is the highest point in the Alps (4810,90 meters above sea level according to the latest measurement in September 2007.
Who does the Mont Blanc belong to?
The summit is located on the border between the French department of Haute Savoie and the Aosta Valley of Italy. France considers the summit as entirely French whereas Italy considers that it straddles the border.
In a recent map published jointly by the French IGN and the Italian IGM (1:25 000), the border is represented as a line of widely separated little crosses, that dissapear close to the summit (see wikipedia)
Ascent routes
The 5 "normal routes"
Arête des Bosses # The most popular route
The "3 Monts" # The modern route
Via the 3 Monts, up and back]
3 Monts » N face traverse]
3 Monts » Bosses ridge traverse]
The Italian normal route # Also known as the Pope's route or the route of the Aiguilles Grises
Par les Grand Mulets # The historical route, mainly travelled on skis
via the Grands Mulets]
N face and N ridge of the Dôme]
Via the Miage - Bionnasay - Mont Blanc traveres # A longer and more technical route, but also the wildest
Dômes de Miage - Aiguille de Bionnassay - Mont Blanc traverse]
Alternative routes
A list of routes that lead to the summit of Mont Blanc far from the crowds of the normal routes (difficulty is generally between AD and D)
Brenva
Brenva spur] Peuterey ridge, from the Blanche de Peuterey]
Peuterey - Freney - Brouillard
Innominata ridge (with integral and direct versions)] Intégrale de Peuterey via the E ridge of the Noire de Peuterey]
Miage
Central buttress of Miage] Left buttress of Miage (Jaccoux-Domenech route)] Tournette spur] W slope – Benedetti] and Saudan couloir], steep skiing routes.
"Grand Alpinisme"
List of complex routes leading to the summit of Mont Blanc (grades generally above TD).
Brenva
Grand Pilier d'Angle (Dufour-Frehel)] Grand Pilier d'Angle (Cecchinel-Nominè/Boivin-Vallençant)]
Peuterey - Freney - Brouillard
Central pilar of Freney (classic route)] Integral Peuterey ridge]
Descent routes
Various options are possible:
via 3 Monts Blancs to the Aiguille du Midi]
via the Bosses ridge and the Gouter hut]
via the Bosses ridge and the Grands Mulets] (hazardous because of serac fall)
via the Aiguilles Grises] (to the Italian side)